The Black Hollywood Education and Resource Center (BHERC) proudly presented their 25th Annual African American Film Marketplace and S.E. Manly Short Film Showcase. The Festival took place on Wednesday, October 23 thru Sunday, October 27, 2019, at their new location, the Cinemark Theater, Howard Hughes Center in Los Angeles, California. Since its inception in 1994, African American Film Marketplace and S.E. Manly Short Film Showcase have been a platform for rising and established filmmakers from emerging voices, while exploring innovations in storytelling across film, television, online, and much more.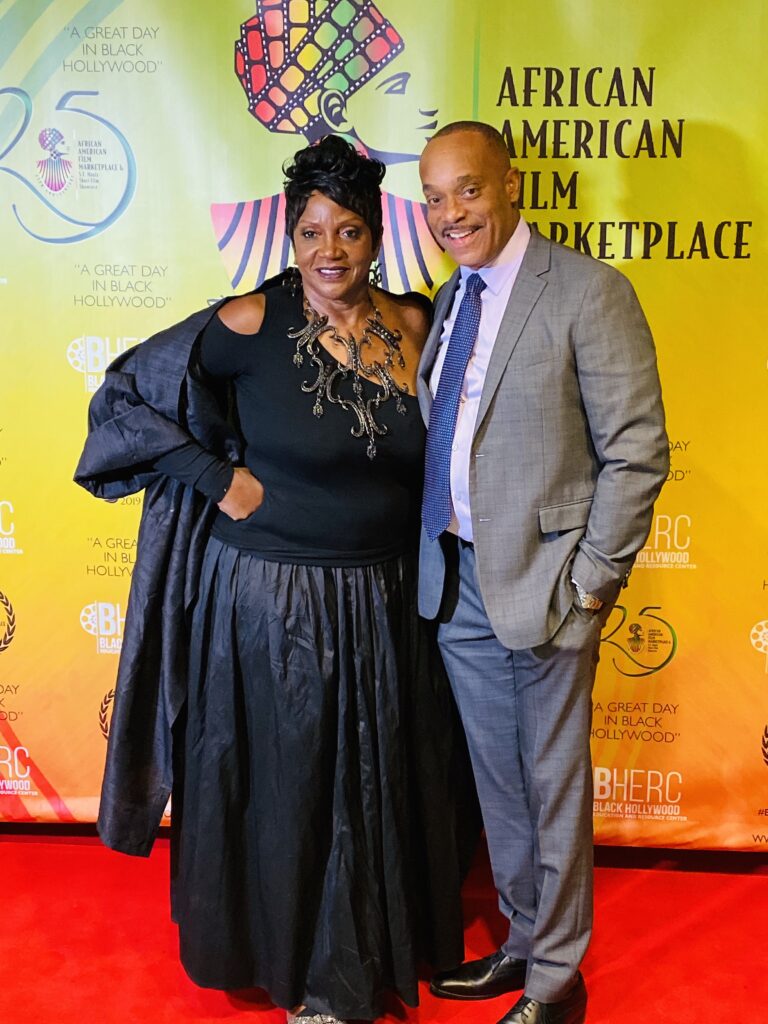 The Festival presented a combination of over 90 documentaries and short films, 50 filmmakers and concluded with a Q&A after each film block. The community was invited and celebrated the artistry of this year's filmmakers whose projects cover diverse topics, stories, techniques and broad themes multi-layered with humor, drama, and reality.
We had overwhelming responses to incredible diverse films and we were excited to showcase these films. We were also excited about several films that made their premiere during the festival and were successful. The Festival had something for everyone, commented, John Forbes, Executive Festival Director.
The Film Festival opened with a dynamic feature-length, Films With A Purpose Premieres on Wednesday, October 23 and Thursday, October 24. The aim was to educate, inspire and most importantly empower future filmmakers, writers, and directors; while raising the anticipation of audiences for meaningful storytelling and excellence in filmmaking for generations to come.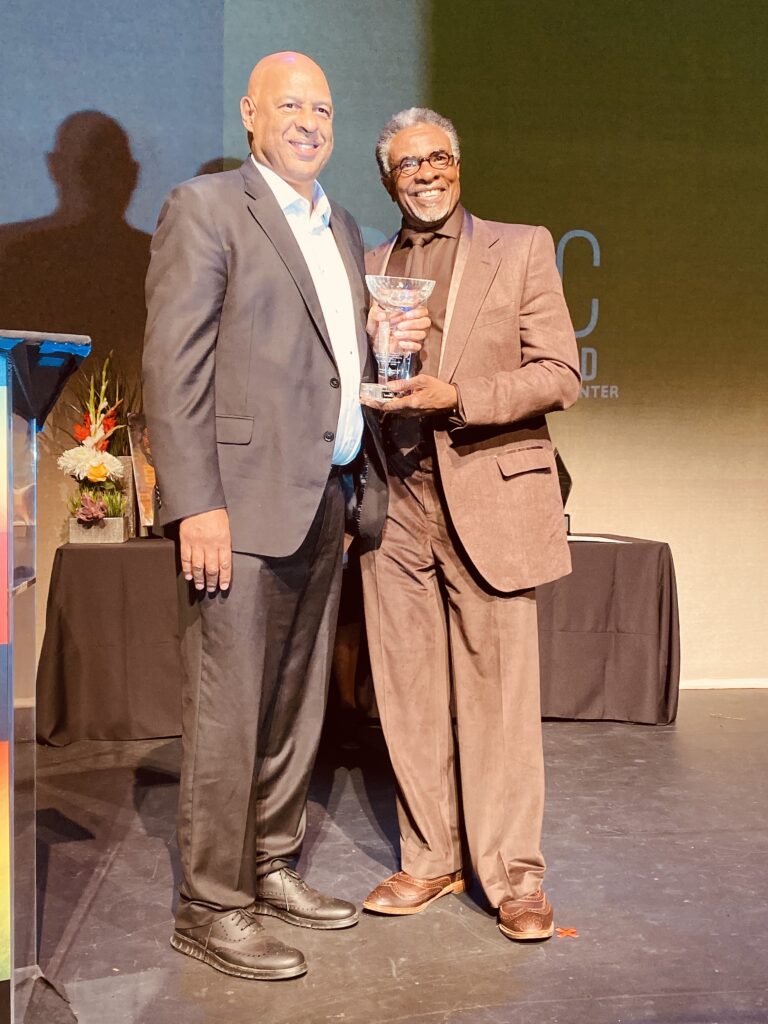 The Opening Night Reception and Award Gala held on Friday, October 25 at Nate Holden Performing Arts Center and honored five distinguished Hollywood and Community ICONS including ceiling crasher, Nèema Barnette, recipient of the President's Award; the first African-American woman to direct a television sitcom. Ms. Barnette is director of such films, "Luke Cage and "Man for All Seasons." Charles Floyd Johnson, the recipient of the Ivan Dixon Award. Executive Producer, "NCIS, who was the first African-American to produce a dramatic television show. Prolific and diversified Oz Scott, recipient of the Lifetime Achievement Award, Executive Producer/Director, "Black Lightning." Radio Legend, Pat Prescott, a dynamic radio host recipient of the Community Service Award who has consistently provided quality radio broadcasts on Los Angeles' 94.7 The WAVE and Service Leader Harry Johnson, recipient of the Paul Robeson Legacy Award, President/CEO The Memorial Foundation, responsible for building the Dr. Martin Luther King, Jr. Memorial in Washington D.C.
Awarding-winning and gifted actress; Juanita Jennings was hostess extraordinaire along with presenters' actor/director, Rocky Carroll (CBS' NCIS), EMMY award-winning actor, Keith David who did a spontaneous rendition of Nat King Cole classic, "No Regrets." (Greenleaf) and Anna Maria Horsford (Bold and The Beautiful, Amen, and A Madea Christmas).
One of the highlights of the Film Festival was the 10th Annual Youth Diversity Film Festival for Middle and High School students, presented by Billie J. Green, Director of the BHERC Youth Diversity Film Festival, and hosted by sensational young actress Drew Olivia Tillman. Ms. Tillman represented the future of Black Hollywood and made the organization confident the African American Film Marketplace and S.E. Manly Short Film Showcase will be sustainable for another 25 years. Each film was produced, written and directed by aspiring Youth from across the country, followed by a Q&A with the young filmmakers discussing the process of student filmmaking.
Closing the Festivities on Sunday, October 27 included the organizations's classic Soul Food & Film Reception.
The African American Film Marketplace and S.E. Manly Film Festival Showcase is a prominent film festival in its 25th year, which showcases a distinct selection of independent films. Since its inaugural year in 1994, it has become a recognized outlet for independent African American filmmakers to release their work to a broad audience. Those who attend will be inspired by the boundless creativity of independent storytellers. These storytellers are discovering and showcasing their boundary-pushing work, which is what truly makes this Festival great.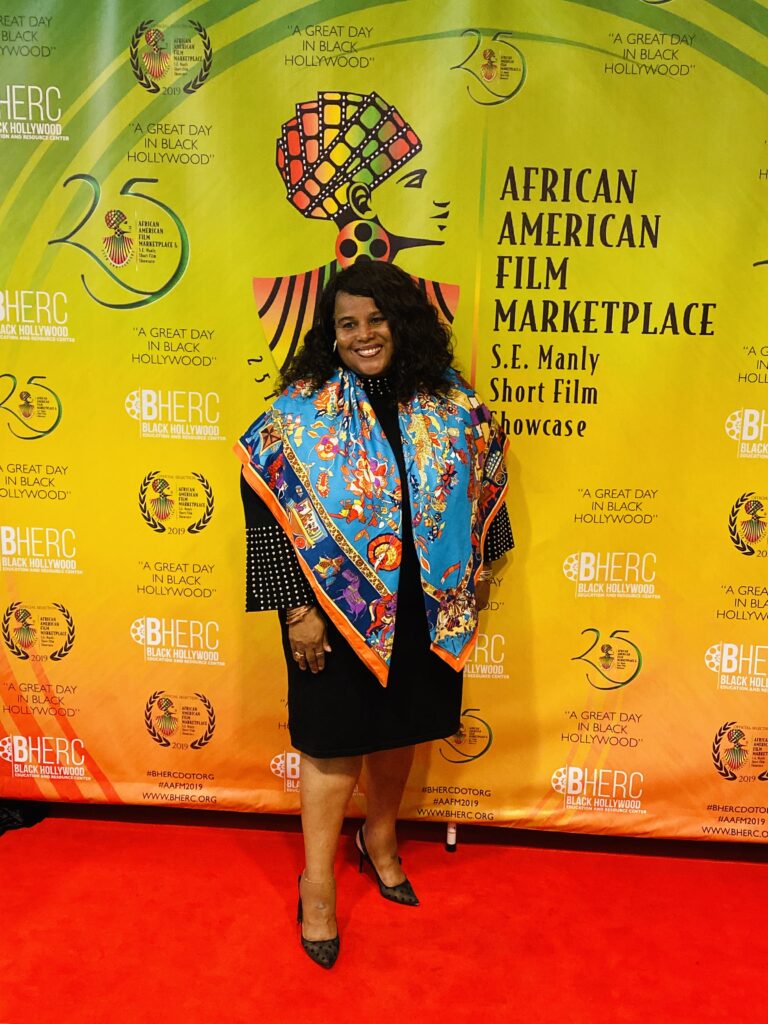 BE ACTIVE – ENGAGED – INSPIRED
Facebook: https://www.facebook.com/black.hollywood.9
Instagram: https://www.instagram.com/bhercdotorg/
Twitter: https://twitter.com/bhercdotorg
YouTube: https://www.youtube.com/c/BlackHollywoodEducationResourceCenterBHERC
LinkedIn https://www.linkedin.com/company/black-hollywood-education-and-resource- center/about/
About Black Hollywood Education & Resource Center
Founded in 1996 by Sandra Evers-Manly, BHERC is a nonprofit, public benefit organization designed to advocate, educate, research, develop, and preserve the history and future of Blacks in film and television. BHERC programs include film festivals, award ceremonies, book signings, script readings, contests, scholarships, and other programs and special events. BHERC recognizes the contributions of Black men and women in front of and behind the scenes in the entertainment industry.