We at the SNG are known to a plethora of powerful individuals as your Personal Brand Creator, Strategist and Digital Influencing consultant firm.
We aid our clients with thinking beyond the "fame" into playing in the game of "brand activation" that leads to generating a new level of income that can be made via selling their brand online, in stores, at national tradeshows, expos and signature events.
Our aim is to take the lead, to develop and create brands for our clients who hire us to introducing their brands to the consumer market place, quickly, easily and effortless in United States and internationally.
In todays economy, creating a digital presence and generating vast income via a brand product is key to the current market place. Selling on Amazon, Jet.com and other billion-dollar product selling generating sites is necessary and a must for any business man or women. Our Brand Creation responsibilities to the client are as follows:
Branding & Product Development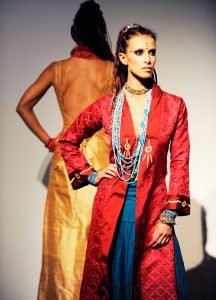 Lead client brand creation profile research initiatives. Conduct product market research. We Propose and create new products to add to the client's portfolio (retail products such as apparel, beauty, grooming, food, mobile apps and or service oriented business platforms). Design & development of packaging. Creation of commercial & "How to" videos and create concept development and planning of photoshoots about their personal brand consumer will endorse.
Product Media Relations Manager
Conduct and analyze market/competitor/influencer research. Work with product marketing & communications team to create and execute effective social media, print and direct sell campaigns.
Digital Content Creator
We create content for mainly, but not limited to, all the client's social media channels such as Facebook, Youtube, Twitter, Instagram, Pinterest, etc. We translate the clients brand aesthetic into social media assets that will live across multiple digital mediums. We will work efficiently to coordinate and execute what is necessary to share the best brand messaging to the consumer audience.
Brand Market Activation Campaigns
Design, develop and deploy weekly, monthly and annual campaigns. Create and distribute weekly newsletters. Create/design/deploy automated digital marketing campaigns. Ensure quality and alignment of the client's brand across national and global corporate partnerships.
Concept, Shoot and Edit Content
We aid the clients with creating concept content such as mini videos, behind-the-scenes footage and other supporting assets for the client's editorial photo shoots and campaigns. These will include but are not limited to – product launches, brand partnerships, store events and influencer activations.
Artwork & Creative Assets
Oversee development of all marketing creative assets (digital & print) and Manage workload & professional development of marketing & creative teams such as logo designers, graphic artist, web masters, word press manage gurus.
Website Target Traffic SEO Experts
Our team brings real genuine social visitors with unique ip address. 2500+ visitor's daily. Targeted Sources: 90% USA, Canada & Europe. Trackable On Google Analytics. Boost Alexa ranks with returning visitors. Will provide a custom tracking link to track the visitors. 100% Satisfaction Guaranteed.
WordPress Website Creation & Layout Masters
We support your clients with launching their website presence via WordPress Manage. My team and I will write the content, layout the pages and gather the best stock images to make a profound statement on the web.  We are your one source Detail-oriented WordPress Developer in-house team that provides extensive experience with WordPress plugins and widgets. We Deliver creative website product launches within less than 3 weeks.
Simply put, We are a marketing visionary who knows how to create and engage with all clients to aid them in taking their brand ideas and translating them into a product for consumer purchase. The best news – I understand the clients journey and expectations to have a fresh new approach for expanding brand awareness.
SNG motto: " Take Action On Your Ideas, Make All Things Possible"